AIAONLINE.ORG :: EVERYDAY HEROES 2010
AIA Student of the Year - 2011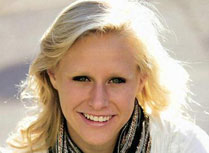 Lauren Lazo
Cactus Shadows High School
Student of the Year Recipient
Lauren currently maintains a 3.854 GPA, Scored an 1840 on the SAT's and is currently ranked 22/423 students.  Lauren is a member of the National Honor Society and the Spanish Honor Society.  Throughout high school Lauren has played club soccer and each year has been a part of the team crow columnsned state champions.  Last year she was team Captain which speaks to her leadership. Soccer has provided Lauren the opportunity to travel and meet peers from across the country.  Laurens personal experience with doctors and physical therapists has led t an interest in the field of medicine.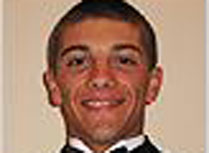 Riley Mawson
Miami High School
Student of the Year Recipient
Riley's desire to succeed is a reflection of his commitment to academics. He has currently earned a GPA of 4.02 and has an ACT score of 32. Riley is a four year letter-winner in Varsity Football, Basketball, and Baseball at Miami High School. In all of these sports he has been named Captain by his peers and coaches alike. Riley was awarded the 2011 NFF College Hall of Fame Scholar Athlete Award. He is also active in church and community projects such as yard work for the elderly, trash pickup, planning events and visiting those who are in need of a little company.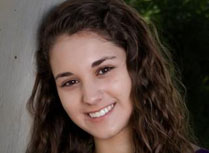 Adele Koutia
Arizona Lutheran Academy
Student of the Year Finalist
Adele is a truly gifted student who is blessed with tremendous talents. She is taking a full load of challenging classes with no study halls and maintains her 3.96 GPA. She plays sports year round at the varsity level and has used her talents to help the volleyball and basketball team achieve great success in the state tournament. Amongst all of this, Adele volunteers at John C. Lincoln Hospital where she transports patients, transports lab test/medications and helps with doctor errands.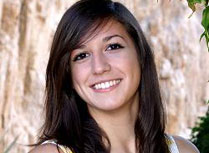 Jacquelyn Mettler
Bourgade Catholic High School
Student of the Year Finalist
Jacquelyn Mettler is an outstanding scholar athlete. She competes in three sports per year, maintains a 3.9 GPA, and volunteers her time helping the less fortunate. She is a mathematics peer tutor and builds houses in Mexico with her church. Jacquelyn is on student council, holds offices in the honor societies which she belongs, participates fully in most of the school sponsored events and competes like a true athlete in volleyball, coed soccer and tennis. During the 2010 tennis Southwest Regional competition she and her partner were the 2A-3A Doubles Champion.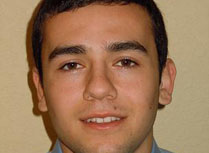 Dakota Beach
Rio Rico High School
Student of the Year Finalist
Dakota has a very good work ethic in his studies as well as in athletics as shown by his 4.0 GPA and his success on the wrestling mat. Dakota participated in the German Exchange program this past summer and spent three weeks in Germany learning about the culture. He works so hard that he is a natural leader, and other students will follow his lead in working out and being a good citizen in the school community. Dakota is presently volunteering as a youth wrestling coach. His goal is to help the students become better individuals as well as wrestlers. He also volunteers his time to his grandparents by helping them out with different kinds of projects around the house.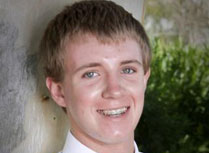 Ian Meshay
Arizona Lutheran Academy
Student of the Year Finalist
Ian has shown himself to be an exemplary student. He is conscientious about his school work and doing the best work that he can in a timely way. Ian currently maintains a GPA of 4.00 and is considered to be a student who has used his talents and abilities to their fullest. Not in an unhealthy, competitive way, but because he knows the importance of using each moment and seizing opportunities as they present themselves. Throughout his high school years, Ian has participated in athletics, particularly baseball, basketball, and football. Last year he was named to the All-Region baseball team and during that summer he volunteered at the schools summer grade school basketball camp, assisting with the instruction of basic skills to fifth through eighth graders. Each year Ian has held a student government position. This year he serves as student body president, where he is responsible for seeing that events and projects are planned and carried through in an orderly way.
Administrator of the Year - 2011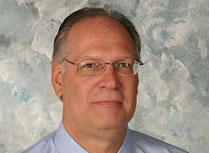 Michael Sterkowitz
Michael Sterkowitz
Administrator of the Year Award Recipient
Michael was named the 2011 1A Athletic Conference President as well as the 1A Conference AIA Legislative Council Representative. From 2005 to present he has been a member of the AIA Finance Advisory Committee and from 2007 to present has been a member of the AIA Fiscal Implementation Committee as well. Michael holds numerous awards and honors and has participated in various fundraiser activities including, fundraising for scholarships for local high school graduates, providing music for church services, and volunteering as an official for Junior High Games.
Coach of the Year - 2011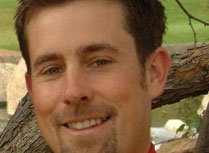 Joe McDonald
Boulder Creek High School
Coach of the Year Recipient
Over the past six years, Mr. McDonald has built a competitive baseball program at Boulder Creek High School. Under his leadership his team racked up over 100 wins and made it to the state playoffs in three of the past four years, with a tie for third place in 2010. His ability to lead players and coaches is one of his strong points as a leader. He is very detailed in his organization, and puts much time and effort into his job as a coach and a district leader. Joe is very active in the community. Some of his community services include organizing donations of gifts and household items from the baseball program to 'Adopt a Family', Joe and his wife Pam volunteer to teach Sunday school one Sunday a month at their church. Joe and the Boulder Creek program helps organize and put on the High Desert Little League opening day each year for the past 6 years, Joe and his family donate items and help feed the poor every Holiday Season, and Joe has also helped players go to the local Elementary School's to help younger kids with their academics.
Official of the Year - 2011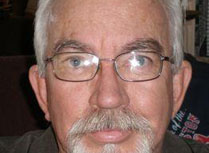 Dennis Meadows
Official of the Year Recipient
With 29 years of officiating under his belt, Dennis has been an instrumental influence in many ways for the AIA officiating family. He not only improved the officiating in the Northern area of the state through his training and assigning but also with taking on the State Rules Interpreter for baseball. Dennis is committed to educating the officials, student athletes, and coaches on the principles of sportsmanship and fair play. He believes everyone should have the opportunity to participate, the chance to excel and have fun while doing it.
1A-3A Scholar Activity - 2011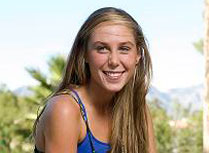 Hannah Robb
Desert Christian High School
1A-3A Scholar Activity Recipient
Hannah maintains a GPA of 3.83, scored a 1550 on the SAT's and a 22 on the ACT. Whether in or out of a classroom Hannah cooperates with others well for the greater good and can take a leadership role if necessary. Hannah is full of life, has a caring heart, and a passion to pursue excellence in the various things that she does. Hannah is very involved in the community. She participates in mission trips, does homeless outreach, she's a vacation bible school teacher, and lead the High School Girl's Life Group.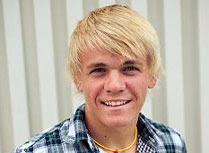 Scott Waller
Desert Christian High School
1A-3A Scholar Activity Recipient
Scott is gifted in a variety of academic and athletic areas. He currently holds a GPA of 3.83 while maintaining the position as captain of the soccer team. Scott was one of the top 11 players in the entire 1A-3A Division which included both the fall and winter seasons. Scott is a well rounded student-athlete who strives for success and is willing to put in the work that is necessary to reach his goals. Scott just recently returned from New York City competing in the National Shakespeare competition as the rep from Arizona, and ended up in the top 10 nationwide. Scott provided services in the community such as helping to lay a concrete soccer court and was part of a group leading Vacation Bible School for kids. Scott did volunteer work at Christ Community Church and passed out Thanksgiving dinners at a nursing home
4A/5A Scholar Activity - 2011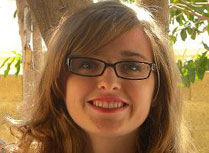 Hannah Begley
Mountain View Mesa High School
4A/5A Scholar Activity Recipient
Hannah currently maintains a 4.0 grade point average. She ranks 26th out of a class of 744. At this Time Hannah is a Flinn finalist and plans to major in Political Science and Philosophy. She has qualified and competed at the National Speech and Debate Tournament for the past two years. Hannah has taken on the task of volunteering and community service. She has worked with academically struggling students and is actively involved in her church where she has been involved in a variety of out reaches and community organizations.
Michaela Squire
Verrado High School
4A/5A Scholar Activity Finalist
Michaela is a multi-talented young woman, and she has excelled in many areas while attending Verrado High School. While all of her interest and experiences are varied, she has been able to meld some into a pleasant collection of accomplishments that mark her time in high school as extremely successful. Michaela is a member of the National Honor Society and has received many academic letters. Michaela's academic record is outstanding. She has challenged herself to take honors and Advanced Placement courses all while maintaining a 4.0 GPA. Michaela has been a member of the Spirit-line since her freshman year, including three years on the varsity team. Michaela spent a great deal of time with her sister who has Down's syndrome, coaching her in cheerleading, and now she's an excellent member of the Freshman Spiritline.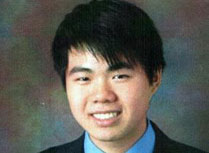 Kenneth Mai
Mountain View Mesa High School
4A/5A Scholar Activity Recipient
Kenneth currently has a grade point average of 4.0. He currently ranks 13th out of a class of 744. Kenneth began to earn high school credit in the eighth grade and hasn't slowed down since as his transcript is filled with Advance Placement and College Prep coursework. Kenneth is member of the Spanish Honor Society, and is the Vice President and Peer Coach of the Speech and Debate team. On top of all that Kenneth takes the time out to work with academically struggling students throughout the year.
1A-3A Scholar Athlete - 2011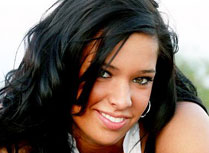 Courtney Samudio
Northwest Christian High School
1A-3A Scholar Athlete Recipient
Courtney is a gifted athlete which her statistics will certainly support. She has been a member of the Varsity Volleyball and Track teams for four years, and a member of the Varsity Basketball team for three years. Courtney has earned two awards given by the school to athletes. The first one is the Mighty in Spirit Award and the second one is the Total Release Award. Courtney is on the Student Council and is a member of the National Honor Society. She has given countless hours volunteering at JB Sutton School, refereeing Junior High volleyball games; she tutored Junior High students that were struggling in math, and also volunteered at her church. While being a three sport athlete and making time to volunteer Courtney kept her grade up and maintained a 4.53 GPA.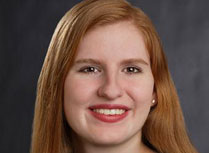 Sara Ellenberger
Horizon Honors High School
1A-3A Scholar Athlete Finalist
Sara is not only an outstanding student but she is a great role model and leader on our campus. Sara is highly motivated, and carries a 4.83 GPA. Sarah is heavily involved in extra-curricular activities and yet always maintains her academic responsibilities. She is a member of the National Honor Society, and a four year member of Varsity Basketball and Volleyball team. Sara has been the captain for the past two years. She has shown leadership through her words and actions and has been highly respected by her teammates. Sara has dedicated a lot of time to the community, whether it be participating with the Girl Scouts or volunteering for her church.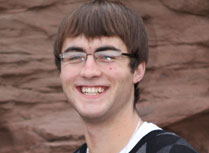 Kory Koerperich
Holbrook High School
1A-3A Scholar Athlete Recipient
Kory's desire to succeed is a reflection of his commitment to academics. Kory currently holds a GPA of 3.96, and has demonstrated admirable leadership skills throughout his high school year. With Kory's leadership as Captain of the Holbrook High School basketball team, they were able to win the 3A State Basketball Championship this year. Kory has dedicated over 350 hours to the community. He's coached, officiated, and helped out with the youth basketball league for six years and participates in a Catholic youth group where they do a variety of community service projects throughout the year.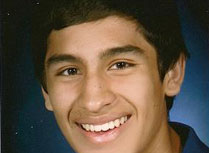 Sean Peters
Yuma Catholic High School
1A-3A Scholar Athlete Finalist
Sean leads a very competitive class with his stellar 4.0 GPA and 32 ACT test score. Sean's determination, work ethic, and discipline have set him apart from his classmates. This year Sean was a member of the State Championship runner-up football team, where he played the positions offensive guard and defensive end. Sean became an instant leader on the field, modeling discipline and perseverance, earning him the title of team captain. He has exhibited the same leadership with his congregation. For the past four years, Sean has taken the role of head acolyte at St. Paul's Episcopal Church, where he trains the new acolytes.
4A/5A Scholar Athlete - 2011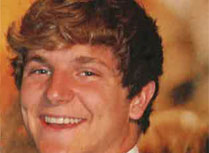 Ross Carlton
Lake Havasu High School
4A/5A Scholar Athlete Recipient
Ross is a student/athlete who has proven that he can balance his education, student leadership and his athletic responsibilities. He currently has a GPA of 5.085 and is 2nd in his class of 432 students. Ross currently serves as the Vice President of National Honor Society and has been a member since 2008. Ross has been equally proficient in sports lettering in both football and track over the past three years. In football he helped to guide his team, serving as captain both at junior varsity and varsity levels. He also represented his team on the leadership committee and served as club treasurer. Ross is a member of Student Government and currently serves as student body president. He is a member of the Church of Nazarene where he serves on their Youth Leadership Committee, as well as being a member of the Freshman Mentoring Club. Ross is not only well rounded but kind hearted as well. An example of his kindness is when he arranged for a Roxi Harshman, a Special Olympics participant, her family and one of her teammates and their family to attend a Phoenix Cardinals game, as she is a football fanatic.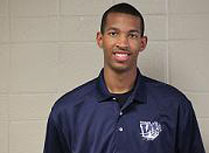 Deion Giddens
Willow Canyon High School
4A/5A Scholar Athlete Finalist
Deion carries a GPA of 4.1 and has taken the most rigorous classes or district has to offer. In addition, he is a top tier varsity basketball player. He has been a member of the Willow Canyon Basketball program for the past two years. During that time, he has earned several honors including being nominated to the McDonald's All-American team, All-Region Basketball team and the All-Academic team. Deion is a member of the National Honor Society and volunteers at the Maricopa county White Tank Library, where he restocks and organizes the book shelves.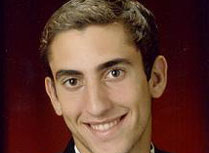 Mark Mazzucco
Mountain View Mesa High School
4A/5A Scholar Athlete Finalist
As president of his senior class Mark has distinguished himself as both a leader and role model among his peers. Academically Mark is ranked in the top 1% of his senior class. He currently carries a 4.523 weighted GPA and is ranked #8 in his graduating class of 744 students. Mark is currently captain of the Boys' basketball team, and has been recognized as a Coca-Cola Scholars Semi-finalist and a Cox Channel 7 Scholar Athlete. He has served his community wit volunteer time at Sunshine Acres (a teenage homeless program), the city of Mesa's Teen Leadership Training Program, and Paz de Cristo.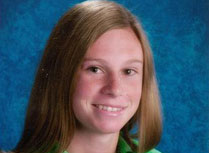 Sarah Hanson
Westwood High School
4A/5A Scholar Athlete Recipient
Unequivocally, Sarah is an accomplished student/athlete as demonstrated by her 4.5 GPA while taking Advanced Placement Courses. During her high school career, Sarah has been a four year varsity letterman for cross country, soccer and track. In addition, she has held leadership positions in Math Club and National Honor Society. Sarah has also dedicated time to the community. She volunteered at The Wellness Community where she implemented a fundraiser to raise awareness of breast cancer. She was also a LIT (Leader in Training) for the Boys and Girls club of Scottsdale, where she was responsible for a group of students in the summer program and where they also held fundraisers to pay for LIT's summer trip.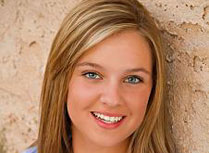 Jenna Makis
Pinnacle High School
4A/5A Scholar Athlete Finalist
Four years ago, Jenna hit Pinnacle running, immediately establishing herself as one of Pinnacle's finest students.  While maintaining her 3.976 GPA, Jenna has taken Pinnacle's most rigorous curriculum enrolling in twelve Advanced Placement courses.  Her leadership on the softball team goes without saying.  As a four-year letter winner in softball, she has pitched at the varsity level each of those years.  During this time she has set several school records and was named Region Player of the Year during her sophomore year.  She is an integral part of the softball team, helping them compete in the state tournament the last 3 years.  Jenna is a member of the National Honor Society and has dedicated a lot of time to the community.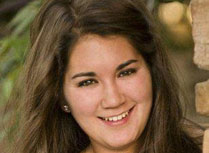 Sheridan Myers
Mountain View Mesa High School
4A/5A Scholar Athlete Finalist
Sheridan currently maintains a 3.9 GPA. She ranks number 17 out of 746 students in her class. Sheridan began earning high school credit in the eighth grade and never looked back. Her transcript is littered with Advance Placement and College Prep course. Sheridan has been the captain of the soccer team for all four years. She was Mountain View's Wendy's Heisman candidate this year and has been a Dr. Voie Stuart Chase Coy Scholar Athlete the past four years. Sheridan is very hands on in the community. She has volunteered with AYSO as a soccer coach, Toro Youth Soccer Camp, tutored struggling underclassmen and is a member of the National Honor Society.
Leadership in Girls'/Women's Athletics - 2011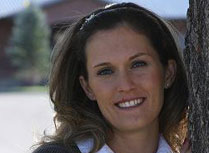 Theresa Kelton
Mogollon High School
Leadership in Girls'/Women's Athletics Award Recipient
Theresa Kelton has been coaching for Mogollon High School for 9 years. In 2007, 2008, and 2010 she was awarded 1A North Region Coach of the Year, and also awarded ACA 1A volleyball coach of the year. In 2007, 2008, 2010 she led her team to win the 1A North Region Championship, and in 2007, and 2010 the 1A East Conference Championship. Theresa Kelton is a fabulous role model for the young women in a community that traditionally hasn't encouraged young women to excel in athletics careers. Boys are encouraged and rewarded to play sports (especially football) and girls participating in athletics are somewhat of an afterthought. Mrs. Kelton has presented those opportunities for young women and has changed the culture of the community.
Special Olympics Unified Sports Nick Sundberg Award - 2011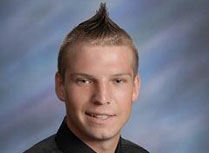 Anthony Eberhardt
Raymond S. Kellis High School
Special Olympics Unified Sports Nick Sundberg Award - Partner Recipient
Anthony is by far one of the most well rounded, compassionate and giving young men I have had the privilege of working with during my career. He is not only a high profile athlete and outstanding student; he is a soft spoken gentleman who eats lunch each day with his Best Buddy. He encompasses everything that tolerance, acceptance and love stand for in their purest form. Anthony embodies what it means to be a Partner in Special Olympics. Anthony's goal is to create a cohesive unit among partners and athletes. He cares more about his teammate's accomplishments than his own. What is impressive is his way of calming his teammates down and getting the best out of them. While in Nebraska, he made many fans from all over the country who would come up to him after the game and shake his hand. They would say how great he was with the kids and that he should be proud of himself, which he should be. He has a contagious, but composed, energy that the players around him fed off of which is what made Anthony not just a good player, but a great player.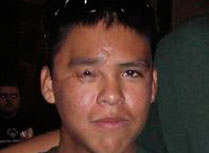 Abel Johnson
Coconino High School
Special Olympics Unified Sports Nick Sundberg Award - Athlete Recipient
Abel was one of the most active participants in Unified Sports this year in Arizona. He participated in Floor Hockey, Kayaking and Volleyball. All of which he made key contributions to his team on and off the field of play. He has a true passion for sports and loves helping his team compete for gold. He gives a full effort every chance he gets. Abel is the ultimate teammate and an excellent leader. He is quiet, but leads by example. He smiles and celebrates the success of his teammates, and is humble in his own accomplishments. He is also very optimistic and encouraging when things go wrong and helps his team to overcome tough moments in a game. Off the field of play Abel is a joy to be around. His positive attitude is contagious, greatly contributing to Coconino's team chemistry which as strong as any sports team in Arizona.
Tony Komadina Award - 2011
Blue Ridge High School
1A-3A Tony Komadina Award Recipient
Mountain View Marana High School
4A/5A Tony Komadina Award Recipient
Directors' Cup - 2011
Blue Ridge High School
1A-3A Directors' Cup Recipient
Nogales High School
4A/5A Directors' Cup Recipient