AIAONLINE.ORG :: EVERYDAY HEROES 2010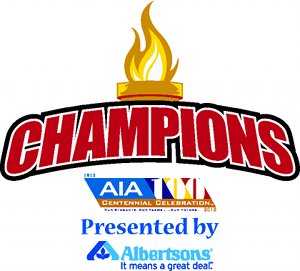 Each year the Arizona Interscholastic Association recognizes outstanding Arizona high school students, teachers, coaches, administrators and schools for outstanding achievements, on and off the field, and exemplifying trustworthiness, respect, responsibility, fairness, caring and citizenship.
Watch the 2013 AIA Champions Awards Luncheon on AIA365.com
AIA Student of the Year - 2013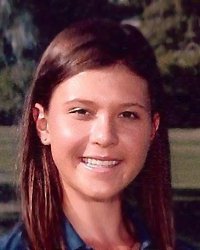 Anne Straneva
Xavier College Preparatory
Student of the Year
While maintain a 4.0 GPA and being President of the Xavier College Preparatory Student Body, Anne continues to demonstrated her athletic talents, her leadership skills and living out the mission of Xavier. She is a very giving person and her idea of leadership is bringing out the best in others. Anne served as Captain on her golf team her senior year and helped lead the team to win the 5A-1 State Championship. Anne also participated in soccer, both for Xavier and Blackhawks Competitive Soccer.
Anne participates in annual mission trips to the Nuestros Pequenos Hermanos home outside of Mexico City. She has devoted many hours into this organization since a very young age, and has become a madrian (Godmother) to tow children. She has also been a part of the National Honor Society since her sophomore year as well as participating in the Scottsdale Chapter of National Charity League.
In the words of Sister Lynn Winsor (Vice Principal for Activities/Athletic Director - Xavier College Preparatory), "I sometimes wonder how Anne does so much so well! I believe the answer is that Anne consistently puts others ahead of herself and, through life experience and thoughtful reflection, has learned o manage her time and set realistic expectations and goals for herself."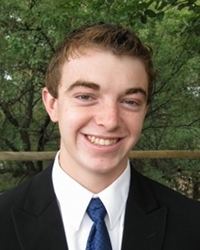 Dennis Hull
Miami High School
Student of the Year & 1A-3A Scholar Athlete Finalist
Although participating in three different sports Dennis continued to maintain a 4.0 GPA throughout his high school career and was ranked number one in his class. Participating in Football, Soccer and Tennis all four years of high school as well as being President of National Honor Society his senior year. Dennis was a member of the drama club, Junior State of America, Mock Trial as well as Student Council. He was the captain of the Varsity football team for three years and Varsity soccer team for two years. Dennis has a strong work ethic and truly strives to help others as much as achieve his personal goals. He is demanding of himself and his abilities, both on the field and in the classroom, but to command himself in a manner that quietly acknowledges his greatest of accomplishments. This mindset has given Dennis the honor of attending the United States Air Force Academy in the fall.
While attending Miami High School Dennis organized a benefit softball tournament for wounded warriors, was a contributor for Books for Soldiers, a part of Leadership for Service Program as well as competing over 260 hours of community service. Not only has Dennis achieved his academic goals for high school, he has gone above and beyond for the community and his athletics.
"Dennis is an exceptional young man. He demonstrated a great work ethic both on and off the field. He set goals for himself and worked extremely hard to obtain them every day, he was very determined." - Jeremiah Johnson, Miami HS Football
"Coach Dennis was the true leader always encouraging every team member to always give 100% and to never, never give up." - Byron K. Mills, Academic Counselor
Administrator of the Year - 2013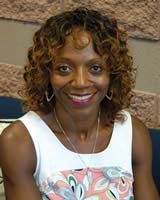 Dr. Anna Battle
Desert Vista High School
Administrator of the Year Award Recipient
Since 2006, she has served as the principal at Desert Vista High School, which has been given considerable amounts of recognition as one of the best college-prep high schools in Arizona. First a collegiate athlete at Arizona State University and then a teacher of high-school students for twelve years and a coach of myriad school sports, Dr. Battle now enjoys teaching teachers and administrators' effective strategies to improve their academic performances of students in secondary schools. She is a visionary and quality team builder, has a positive attitude, self motivated, and is highly skilled at creating partnerships to enhance school improvement.
Not only is Dr. Battle dedicated many years to DVHS, she recently authored Trust and Leadership in (2010), which stresses the importance in schools' relationship among teachers, administrators, students and parents. Dr. Battle has also had her hand in The Principal as Student Advocate book. She is on the National Board of Certification of Athletic Trainers as well as being on the Arizona Department of Education Certified Teacher Adviser Council for 2011-12. She is very involved in the furthering her school as well as the education of administrators and students surrounding her.
Coach of the Year - 2013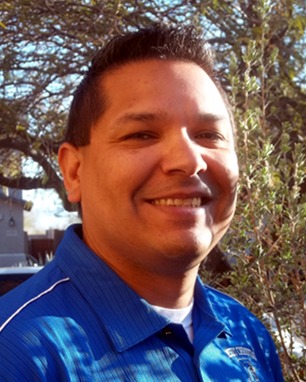 Iram Alday
Desert Christian High School
1A-3A Coach of the Year Recipient
Coach Alday is very committed to the community. He has been a teacher at Pistor Middle School for ten years, during which he created an intramural sports program in the efforts to reduce student misconduct. For many of the participants this was their only form of organized sports. Iram volunteered to organize and supervise this program. He also volunteered at Mini-Skool Early Learning Center during his summer vacations for nearly six years. Iram had been a coach at Desert Christian High School since 2000, where he started as the Junior Varsity boys' basketball head coach. He currently is head coach of both boys and girls Track and Field, as well as, boys Varsity basketball.
Eric Magana
Higley High School
4A/5A Coach of the Year Recipient
With tens years of experience as a basketball coach and six years of head coaching experience for highly competitive programs, Coach Magana is a motivated individual with a strong vision for the future. Both himself and his teams' potential for success have become limitless as he emulates and expects exceptional character and drive for achievement from all around him. He continues to hold a track record of helping take programs to the next level of competition. He has managed all levels of programs and helps develop talent at the high school, junior varsity and varsity levels. Eric currently serves on Higley's School Improvement committee, Common Core Cadre of Teacher Leaders at Higley. He has coached at three different AIA member schools over the past ten years but is currently the boys' varsity head basketball coach at Higley High School.
1A-3A Scholar Activity - 2013
Cecilia Trevino
River Valley High School
1A-3A Scholar Activity Recipient
Cecilia has an immense thirst for knowledge and is highly regarded by faculty for her excellence in academics. She has maintained a 4.0 GPA and is number one in her class. She was elected President of the National Honor Society at River Valley, because he fellow classmates trust her fully in a leader position. She has not only devoted her time to accomplishing academically, but she has pursued Theater and Speech and Debate. Cecilia had the talent to transform before your eyes onstage and by doing so she was able to transport the audience into the world of the play. She has an unwavering inner motivation to achieve all her goals. She is an outstanding student and an exceptional example for her peers.
Michael Meersman
Desert Christian High School
1A-3A Scholar Activity Recipient
Michael is an extraordinary honors student and has shown much leadership in his time at Desert Christian. He is a member of the National Honors Society, was elected to Student Council as a senior and has also been elected an officer for the Thespians Society at DCHS. He has upheld a 3.91 GPA while participating in these groups, taking honors classes as well as participating on the swim team in the fall and boys volleyball in the spring. Michael is a well-known member of Desert Christian's highly competitive Musical Theater as well as the Drama program. He continues to have a positive attitude, whether it be; on the field, the classroom, the theater or in the quad.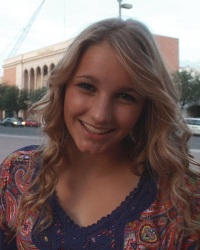 Breanne Self
Desert Christian High School
1A-3A Scholar Activity Finalist
Even though Desert Christian holds a rigorous college-prep curriculum and places very high expectations on its students, both academically and in leadership preparation, Breanne definitely achieved those. Maintaining a 3.94 GPA as well as continuing to participate in co- curricular activities. Although showing a keen interest in academics, Breanne is an accomplished actress in drama as well as a highly capable leader in both student government and in sports. She is President of DCHS's National Honor Society, participates in both swim team and basketball and is a manager for the track team. Since her sophomore year, Breanne has not only played sports but she has actively participated in both musicals and plays. She understands the ups and downs of life and is determined to have a fresh perspective with a sense of humor and a purpose.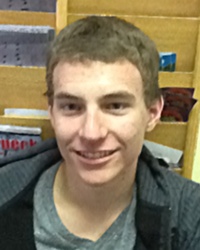 Tyler Martis
Blue Ridge High School
1A-3A Scholar Activity Finalist
Tyler is exceptional academically, maintaining a 3.917 GPA throughout high school and finishing off in the top six percent of his class, including being on the honor roll fourteen times. Not only has he accomplished a lot academically, he has devoted most of his time to art of Chess. Tyler has served as either Co-Captain or Team Captain and has helped lead the team to four regional team championships while receiving three regional individual championships. He also was a part of BRHS's Chess team that went on to receive State Runner-Up. He strives to help others achieve their goals, even if he neglects his own Chess studies. Not only does Tyler have a passion for Chess but he indulges in other extra-curricular clubs and activities. He has participated in Student Council and helps care for pets at the Humane Society. Tyler is one of the founding members of the Calculus Club, was the Freshman and Sophomore Baseball team manager, was Treasure in ninth grade and club President his Senior year.
Tyler "loves playing chess; it is fun, makes me think at a high level, teaches discipline and takes me out of the realm of other life issues."
4A/5A Scholar Activity - 2013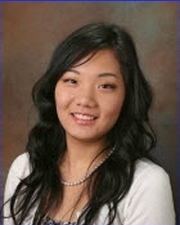 Angela Zhang
Mountain View Mesa High School
4A/5A Scholar Activity Recipient
As one of the top students academically at Mountain View, she is able to maintain her grades as well as being involved in many great programs. Angela is a Lincoln Douglas Debater for Speech and Debate, she is part of the Model United Nations Team (competing at both state and national levels), and is part of Champers Orchestra (which is the highest orchestra at Mountain View). She is Vice President of the National Honor Society as well as President of the Speech and Debate team. She has also participated in Cross Country and Track since 2009. Outside of campus, Angela is involved in Chinese Classical Dance and she performs at different cultural events. Angela also enjoys volunteering several hours of her spare time as a Teen Lifeline peer counselor, to St. Vincent DePaul, the Fairbook Assisted Living facility, the Save the Family Orphanage, and the Sunshine Acres Children's Home. Her perseverance and perspective on life is what separates her from her peers.
Christopher Harvey
Notre Dame Preparatory
4A/5A Scholar Activity Recipient & Scholar Athlete Finalist
Graduating with Summa Cum Laude and participating in three varsity level sports as well as community and school service, Christopher has surpassed many expectations. With no breaks from athletics or academics, CJ manages to works just as hard at both, and has accomplished just that. He has been the starting punter for the Varsity football team for the past two years. He is a Captain and start for Varsity basketball, and was Captain/Team Leader for his Tennis team. Christopher not only has managed a GPA of 4.0 or higher while taking eight AP and fourteen honors courses in the rigorous college preparatory environment, he has managed to make time to give back to his community as well. Spending over 180 plus hours divided between St Patrick's Church, Welcome to America, Andre House, NDP Sports Camp, Brain Camp and Hope Kids. He is an exemplary student, athlete and person. He is conscientious, hardworking, mature beyond his years, and a true leader.
"CJ has tremendous potential to positively affect the world around him." - Kristin Sullivan, Counselor
"Being a member of a team or involvement in outside activities is not the main thing that sets CJ apart from other students - it is his character." - David D. Gonsalves, NDP Principal
"CJ is the type of young man who can be counted on to do the right thing in almost any situation he encounters and is viewed by his peers as someone to look to for guidance and direction." - Bruce Hermie, Coach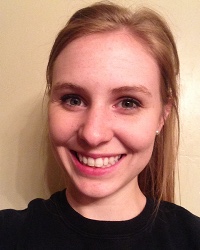 Lindsey Hood
Sabino High School
4A/5A Scholar Activity Finalist
Lindsey won a Character Counts award in 2010 and has been active in National Honor Society and National Technical Honor Society. She is involved in volunteer activities with Key Club, has assisted with the blood drive, and has volunteered in the community with the Arthritis Walk and Annual Melanoma Walk. As a childhood cancer survivor, Lindsey has put her efforts not only towards her academics but to help others and give back to her community. She is a member of the SHS Cheer team and coached a youth cheer team to the National Championship title. She has helped her Cheer team to several State Championships as well as State Runner-up trophies since 2009. Between all her volunteer work, academics and cheering, Lindsey has been able to maintain a 4.0 GPA.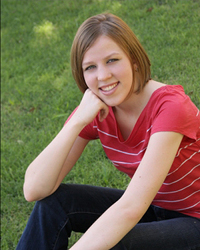 Kyle Hrabe
Desert Vista High School
4A/5A Scholar Activity Finalist
Kyle not only maintains a 4.0 GPA but she is dual-enrolled at Rio Salado Community College and has studied in a three-week creative writing program at Stanford University. She is constantly looking for ways she can excel. She is President and Captain of Platform Speaking on DVHS's Speech and Debate team, and has been a member of the Thunder Speech Theater and Debate team all four years of high school. She has helped lead the team to Ten State Championships. Kyle is a member of the Rho Kappa Social Studies Honor Society. She has also participated on the Junior Varsity Basketball team. Not only has Kyle excelled in many areas on campus, she has given back to the community immensely. She has worked on air pledge drives with Channel 8, organized a book drive, and collected over 3,000 books that were then given to local schools and a batter women's shelter. Kyle is not only committed to bettering herself, she continues to better those around her by her dedication to providing leadership for many different social groups with the goal of service, continued education and interest.
1A-3A Scholar Athlete - 2013
Sarah MacDonald
Pusch Ridge Christian Academy
1A-3A Scholar Athlete Recipient
"Raising up a generation of servant leaders that will make an impact on the world" , Sarah models her schools mission statement impeccably. She manages to uphold a GPA of 4.0, participate in four different sports and have given back over 900 community service hours throughout her time at Pusch Ridge. Sarah has been a Team Captain for her Cross Country and Track and Field teams, both her Junior and Senior years. She held the title of Vice President of the National Honor Society her senior year. Traveling to Brazil to help out an orphanage, Sarah came back completely taken by the children, which added to her pursuit of a medical degree that is motivated by her desire to be equipped to do tangible good to those who need it most and can afford it least. Not only has she met and exceeded her personal goals as an athlete and student she has exceeded those set by her advisors. Sarah wants to give back to the world all she believes she was given. She is an outstanding leader, student and role model.
Jacob Fields
Joseph City High School
1A-3A Scholar Athlete Recipient
Jacob excelled not only on the court or field but in the classroom. He was a member of the Varsity Football, Varsity Basketball and Varsity Track all four years at JCHS. His leadership skills transferred from the playing field to student governance positions that he held in each of his four years as both a class officer and on Student Council. Jacob has put in over 400 hours of community service as a Boy Scout Patrol Leader, helping out at Joseph City Elementary Basketball Intramurals, and National Honor Society. He has received recognitions in both sports and academics, while competing at the varsity level he has managed to hold on to his high GPA throughout his four years.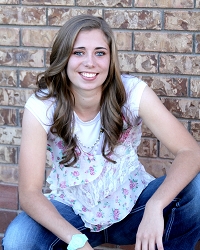 Alexis Edwards
Joseph City High School
1A-3A Scholar Athlete Finalist
Overcoming a torn ACL two years in a row columns, Alexis didn't let that stop her from achieve her goals, both academically and athletically. She has been active in sports since she started at Joseph City in 2009, from Track and Field, to Basketball, to Volleyball. Alexis has proven to be a great leader, through both sports and as the Student Body President. She was team captain of her volleyball team and has received many awards for her outstanding athletics. Alexis has been named her class Valedictorian, finishing first in her class with a 4.0 GPA. Not only does she spend much of her time focused on academics and athletics, she enjoys giving back to her community. She was a member of the National Honor Society, Student Council, and Paw Power Club and participated in many services through Joseph City. Even with the hurdle of a torn ACL twice, Alexis was determined not to let that bring her down. She has accomplished a tremendous amount in both sports at academics.
4A/5A Scholar Athlete - 2013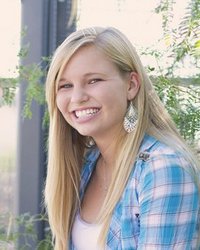 Courtney Spalt
Sabino High School
4A/5A Scholar Athlete Recipient
Every thing that Courtney purses, she does with grace, ambition, and intellect. She works well with others and is always found to be courteous, respectful, trustworthy and reliable. Courtney is a the Student Body Vice President, a member of student council, the National Honor Society, and Key Club. She has participated in a project throughout her senior year, the Break Box Project. This project provides food to needy students and families over school breaks. She is a very giving person. Aside from giving back to her community, Courtney has participated in sports all four years at Sabino High School. She was a member of the Varsity Track and Field team and Varsity Volleyball and held the title of Captain for both teams her senior year. She leads her team by example and her teammates relay on her skills, dedication and personality to succeed. Her academic record stands for itself, a 4.0 GPA, AP Scholar with Honor, National Merit scholar and finishing off her high school career as the number one ranked student in her class.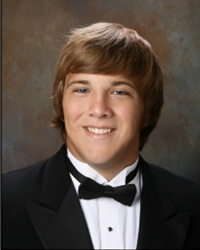 Cole Preston
Desert Vista High School
4A/5A Scholar Athlete Recipient
Cole has not let the vigorous course load bring him down or let his grades slip. His commitment to academics is a reflection of his success in his Honors and AP courses. He has earned a 3.92 GPA and is ranked in the top 12% of his very competitive Senior Class. Cole has played for the DVHS Football program all four years of his high school career as well as participating in Track and Field his sophomore and junior years. He has also served his community through his role as a member of the National Honor Society and Key Club. He is also a volunteer lifeguard, has participated in Relay for Life and is also a Little League Umpire. Cole has the ability to be a team player in all respects. He does his best to win with integrity and character, in both academics and athletics.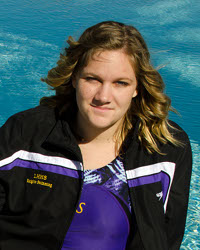 Brittany Goldberg
Lake Havasu High School
4A/5A Scholar Athlete Finalist
Brittany has had much academic success, athletic success and has given back to her community over the years. She has been on the Varsity Swim team since she started at Lake Havasu in 2009. She participated in State as a freshman and her abilities have only improved from there. Her hard work and dedication started to get noticed by her peers which jumped into the start of her leadership role. Brittany helped her team get to a Regional Championship with her leadership and team motivation skills. She was determined to help everyone succeed. As Captain her senior year, Brittany and her team went on to win Regional's' for both boys and girls. Her academics speak for themselves. She will be receiving her Associates Degree from Mohave Community College at the same time she graduates from Lake Havasu with a 3.93 GPA. She was a part of the LHHS Student Government, was on the Havasu Youth Advisory Council, and the Constitution Club. Over the years Brittany has grow columnsn and developed into an academic powerhouse, excellent leader, and community service representative.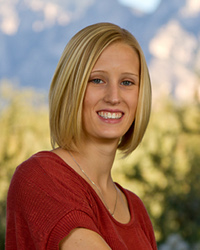 Mally McGarity
Marana High School
4A/5A Scholar Athlete Finalist
Mally's motivation and ability has enabled her to handle being a varsity athlete in addition to her duties as a student and balancing a demanding schedule of involvement in community service activities. She is able to achieve her goals by staying proactive and organized. She is able to embrace change and sets an excellent leadership standard for other students and student-athletes. Mally has participated in a sport at the varsity level since her freshman year. She was also involved in both the MHS Jazz and Marching Bands. As for her academics, Mally has managed to maintain a 4.0 GPA, is a member of the National Honor Society, Mu Alpha Theta, Principal's List and Top Tiger Award. She has the drive to do great things and wants to make a difference in both her school and her community and she has spent her high school career trying to achieve this.
Michael Wrona
Lake Havasu High School
4A/5A Scholar Athlete Finalist
Michael has accomplished many things in his four years at Lake Havasu. He is dual-enrolled at Mohave Community College and continues to uphold his 4.0 GPA and finishing out his high school career as number one in his class. He was part of the Varsity Golf team, all four years at LHHS and helped lead his team to an undefeated regular season along with two invitational tournament championships. He earned medalist honors in eight season events and led his conference championship team in scoring averages. Michael's other passion was drafting. He was named American Design Drafting Association's Student of the Year and is President of the Skills USA Program at Lake Havasu. He was a member of the National Honor Society as well as a chairman on the Mayor's Havasu Youth Advisor Committee. Michael's personal initiative and leadership skills combined with his academic abilities will enable him to continue to be successful. He believes integrity and professionalism are important aspects of one's life, and he has definitely lived up to both of those throughout his time at Lake Havasu.
Leadership in Girls'/Women's Athletics - 2013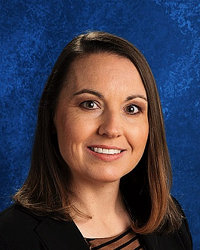 Toni Pearce-Corona
Duncan High School
Leadership in Girls'/Women's Athletics Award Recipient
This year's Leadership in Girls/Women's Athletics goes to a woman who has exemplified what it means to be a great teacher, coach, athletic director and mother, in addition to being a positive role model for student athletes and an advocate for female coaches. Our recipient, Toni Pearce-Corona, who led the girls basketball program for 3 years and tennis program for 7 years is now the athletic director at Duncan High School, should be well known to many of you. She has been very visible throughout the state by serving as the 1A Region President and as a 1A legislative council member. She is a current member of the Tennis Sports Advisory Committee, and has been a past member of the Women's Equity Committee, while serving as the Tony Komadina Award Chairperson. Due to her leadership, she has twice been named Athletic Director of the Year and has won the State Award of Merit from the NIAAA. Toni is the perfect example of the servant leader who is willing to drop everything in an instant to be there at your side, and sincere in her efforts to help other succeed.
Special Olympics Unified Sports Nick Sundberg Award - 2013
Ricky Schrecengost
Lake Havasu High School
Special Olympics Unified Sports Nick Sundberg Award - Athlete Recipient
Ricky Schrecengost is a 17 old Junior at Lake Havasu High School. He is an amazing young man who has overcome many obstacles to be standing here today. Being brought into this life, he needed a heart and lung bypass, feeding tubes and numerous other life-saving measures. At age three, he developed a brain tumor which he endured a 17 hour operation. During age five he experienced his first leg surgery, to correct a deformity in his hip and femur. He was then diagnosed with a rare bone disorder which caused his legs to bow and twist. As Ricky grew, his legs were unable to support him and it became necessary for him to be in wheelchair.
The summer before fifth grade, he fell in the shower causing a fracture to his femur. His legs had become so bowed and weak that a fall, where most of us a bruise, fractured the thickest bone in his body. Next, the leg surgeries began, requiring rods to correct the deformities. Ricky has been through MANY surgeries since, however, with intense rehab and hard work, Ricky was able to attend school WITHOUT his wheelchair by the end of his sophomore year.
High school was a catch 22 for Ricky; he was thrilled about the pep rallies and Friday night football games, however, it was also a cruel reminder of unfulfilled dreams. Ricky loves athletics and had always imagined the day his name would be called in the starting line-up. Since this was an unrealistic dream, he became the manager of the football team to at least be on the sidelines. However last year, Ricky's dreams came true when Unified Sports made its appearance in Lake Havasu. Ricky quickly joined the first Unified basketball team. He played in a game against the staff and earned his Varsity letter. Ricky then became a part of the Unified Track and Field team. Where he ran in front of family and friends at a home meet and earned his track wings. This year, Ricky participated in flag football, basketball and track/field. Since the program was still new, competition was limited but Ricky finally got his day. During the Gila Valley Regional Track Meet, he won a Silver medal in the 4x100 relay, a Bronze in the shot put and ran in the 100 meter dash. Ricky joined the rest of the athletes as the first Unified Runner's Up in the Gila Valley Regional Track Meet.
Ricky's dreams have finally come true. When his name was announced, he ran on to the field with pride. He is now able to experience the excitement of all high school athletes. Ricky cannot wait to compete again next year.
Brianna Leavitt
Gila Ridge High School
Special Olympics Unified Sports Nick Sundberg Award - Partner Recipient
Brianna took on a responsibility that most would try to avoid. She became a huge part of students' lives and helped encourage them to try something new. Brianna has been involved with the students who have participated in the Unified Sports Track team. She has helped encourage students to run around the track with pride and independence as well as simply holding their hand to help them take that first step on to the track. One of Brianna's goals was to make the students feel that there was nothing to be afraid of; trying was all they could do. Accomplishing it made it that much better. Brianna made these students feel like they were part of the track team and with her enthusiasm and support, Brianna and the students of the Unified Sports Track team accomplished more than they could have imagined.
Skip Bryant Award - 2013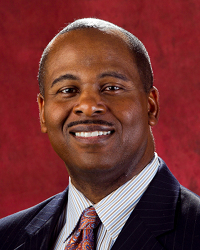 Bruce Cooper
AZCentral.com
Skip Bryant Award Recipient
Sports Director for azcentral Channel 12 (NBC), Cooper, a graduate of Arizona State University, covers all the major teams and events in Phoenix including the Cardinals, Suns, Diamondbacks, Coyotes, ASU, and UA. He is also a big promoter and supporter of high school athletics having hosted Friday Night Fever on Channel 12 for many years. An absolute sports nut, Cooper has been covering high school sports for 12 News for 21 years. Cooper's hometown is Mesa and he currently resides in Gilbert.
Tony Komadina Award - 2013
River Valley HS
1A-3A Tony Komadina Award Recipient
Mountain Ridge HS
4A/5A Tony Komadina Award Recipient
Xavier College Preparatory
4A/5A Tony Komadina Award Recipient
1A E. A. Row Overall Excellence Award - 2013
Joy Christian School
1A E. A. Row Overall Excellence Award Recipient
2A Don F. Stone Overall Excellence Award - 2013
Pusch Ridge Christian Academy
2A Don F. Stone Overall Excellence Award Recipient
3A Don F. Stone Overall Excellence Award - 2013
Fountain Hills HS
3A Don F. Stone Overall Excellence Award Recipient
4A H. A. Hendrickson Overall Excellence Award - 2013
Catalina Foothills HS
4A H. A. Hendrickson Overall Excellence Award Recipient
5A H. A. Hendrickson Overall Excellence Award - 2013
Xavier College Preparatory
5A H. A. Hendrickson Overall Excellence Award Recipient
1A-3A Directors' Cup - 2013
Desert Christian HS
1A-3A Directors' Cup Recipient
4A/5A Directors' Cup - 2013
Red Mountain HS
4A/5A Directors' Cup Recipient
AIA Champions Award - 2013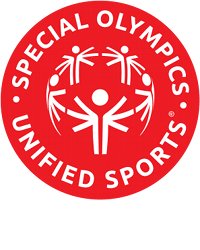 Special Olympics Arizona
AIA Champions Award Recipient
In June of 2011, a partnership was formed between Special Olympics Arizona and the Arizona Interscholastic Association (AIA) with the sole purpose of building a state-wide Unified Sports® system. Unified Sports® is an inclusive program that combines high school students with intellectual disabilities (athletes) and high school students without intellectual disabilities (partners) on sports teams for training and competition. Through a grant from Special Olympics International, the funds have been established to create a successful Unified Sports® league in high schools throughout Arizona.
The main philosophy of SOAZ/AIA Unified Sports® is about inclusion and recognition of the Special Olympics athletes on their high school campus. We want the Unified Sports® athletes to enjoy the competition as it is happening by not being overly competitive, thus losing site of the overall spirit of inclusion.