AIAONLINE.ORG :: EVERYDAY HEROES 2008
AIA Student of the Year Girl - 2008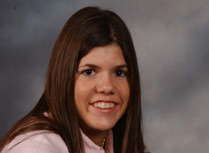 Meghan Sommer
Wickenburg High School
Student of the Year Girl Finalist
A member of Students Against Destructive Decisions, National Honor Society, President of the Saddle Club, and Named Whos Who among American High School Students her freshman year, it is easy to see why dedication and leadership are just two of the numerous fine qualities that Meghan possesses. She has lettered three seasons in basketball, all four seasons in softball, and was co-captain on the 2007 3A Softball State Championship Team. She is also currently co-valedictorian of her graduating class and has maintained a 4.0 GPA. Involvement in her community is very important to Meghan, which is why she is a coach for Jr. Suns/Jr. Mercury Basketball and Wickenburg Pride Softball Team, and has been a server for the Wickenburg Country Kitchen for the past year and a half.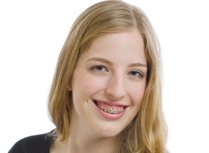 Anne Ellenberger
Horizon Honors High School
Student of the Year Girl Finalist
Anne is the ideal definition for diversity with her range of involvement in school and her community. She has lived in three different countries including Tokyo, Japan, where she attended Nishimachi International School, lettered in basketball and volleyball multiple seasons, and was nominated Most Improved Varsity Player in 2005 for Volleyball and in 2006 for Basketball. Senior Girl for Girl Scouts of the USA, Team member on Project Brainstorm, 2008-09 National Honor Society President, Flutist in Honors Symphonic Band, Student Assistant to Director of Community Development, and Student Assistant Director of Athletics. Somehow Anne still finds extra time in her chaotic schedule to volunteer at her church, student aid for the middle school, as well as perform ballet, tap and jazz.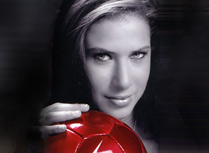 Mari Rachel Greenburg
Desert Mountain High School
Student of the Year Girl Finalist
Respect, responsibility, and the ability to inspire on the field and in the class room are reasons why Mari is continually recognized by her fellow athletes, students, teachers, and coaches. Her passion and dedication for soccer is shown through her awards such as Most Valuable Player in 2008 and First Team 5AII All State Arizona High School Soccer Coaches Association in 2007, being voted co-captain in 2008, and not to mention breaking a few of her high schools records including their scoring record. Mari also has multiple academic achievements such as National Honors Society member/Secretary, First Place Individual Project at DMHS Science Fair in 2005, USSA National Science Merit Award nominee in 2007, and Global Young Leaders Conference Global Scholar nominee in 2005 and 2006. She has participated in DMHS Service Learning and Scottsdale Honors Cotillion and volunteers in a variety of community programs like KicksKids International Sports Program, Scottsdale Youth Town Hall, MLK Voices, Breast Cancer 3Day, Walk from Obesity, Students Supporting Brain Tumor Research and many others.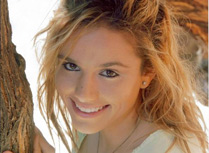 Alexandra Wodka
Nogales High School
Student of the Year Girl Finalist
Alexandra knows no limits. She not only played volleyball and ran track, but was on the soccer team all four seasons. School involvement is also very important to Alexandra, which is why she is Salutatorian of her Class, Student Council member, Sports Medicine Team trainee, SADD Club member, on the Drama Tech Crew, and the secretary for MESA club (Mathematics, Engineering, and Science). She also plays a major role in helping shape her community through her hard work for the Community Tutor Program, Habitat for Humanity, Food Bank, Sacred Heart Church, and the Carondolet Holy Cross Hospital. It is no wonder she has been honored with numerous awards such as Most Valuable Player for Varsity Girls Soccer for 3 years, Most Improved Player for Varsity Volleyball, Student of the Month in her Chemistry Class, Honors Diploma Recipient, and an International Baccalaureate Candidate.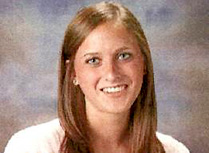 Mary Massey
Mountain View High School
Student of the Year Girl Finalist
Ranked 19th with a 4.340 GPA, two year captain for cross country, one year captain for distance team track, and President in her church class presidency, its obvious that Mary is a born leader. She is constantly recognized for her dedication, poise, and strength from volunteering at Banner Mesa Medical Center and tutoring students in English, to being in the National Honors Society and nominated for Wendys-Heismann recognition. Mary has also been in the Spanish Club, a Toro Link Leader, Mentor, volunteer at Paz de Cristo and United Food Bank, as well as honored as the Outstanding Junior and Outstanding Senior in cross country. Hoping to someday travel and study abroad in Spain, attend culinary school, and use her personal experience and knowledge to help others, it is clear that Mary will continue to shine.
AIA Student of the Year Boy - 2008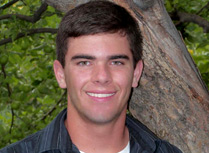 Timothy Hoffman
Desert Christian High School
Student of the Year Boy Finalist
An athlete, top student and musician; some might call Timothy a triple threat. He has maintained a 4.0 GPA, his Student Councils Junior Class President and Senior Class Representative, and the National Honors Society President his senior year. A varsity soccer and ice hockey player for 3 years, and varsity baseball player for four with multiple awards including Most Valuable Player for Baseball two years and 1st Team All-State in 2007 for Soccer. Timothy has been a vocalist and played the guitar for the Chapel Planning Band for four years. Volunteering his time at the Family Attic Thrift Store and the Davis-Monthan AFB Community Center, as well as being an assistant coach for youth hockey and baseball teams, it is easy to see that Timothy is extremely involved around his community.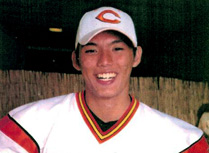 Elijah Chiang
Corona del Sol High School
Student of the Year Boy Finalist
He has been a great assist to his school and community. A National Honor Society member, Acatecs member, participant in track and field, basketball and football, school spirit and pride comes natural for Elijah. Community work is also important to him which is why he stays active through involvement in Westchester Retirement Center, Pingtung Christian Regional Hospital and numerous church programs. Elijah has been honored for his achievements in football with awards such as Most Improved Player, All Region 1st Team and Tempe All-City 1st Team both junior and senior year, and National Football Foundation Scholar Athlete Hall of Fame. He also has a passion for music and has been in the Phoenix Youth Symphony for the past three years and in the Western All-Region Orchestra.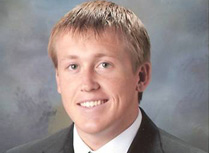 Adam Crotty
Mountain View High School
Student of the Year Boy Finalist
Adam has proven his leadership skills on the track and in the class room. He is not only a Senior Captain for Track and Field, but also the Senior Vice President of the National Honors Society. Adam also helps give back to his community by donating his time and energy to different groups and organizations such as the Spanish Salvation Army Center and United Food Bank. Boys Scouts, Toro Link Leaders, and summer seminars at both the Air Force Academy and Naval Academy have given Adam the experience and motivation to achieve greatness in all areas of life.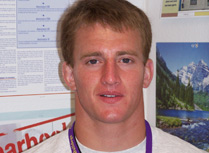 Tod Ryan Workman
Queen Creek High School
Student of the Year Boy Finalist
He is a well rounded individual with honors and recognitions in both athletics and academics like Outstanding Wrestler in 2008 State Tournament, Bulldog Award for exceeding school and districts expectations, and maintaining the highest GPA on the football team for two years in a row columns.  Tod has also spent thousands of service hours in his community working with the Eagle Scout Project, Canned Food Drives, helps coach youth wrestling, and participated in a 100 mile wheelbarrow columns run for a cancer victim. Student of the Month multiple times, nominated for Homecoming/Prom Court, Football Defensive Captain in 2007, and Student Body Vice President, shows why fellow peers, teachers, and teammates all have faith and respect in Tod.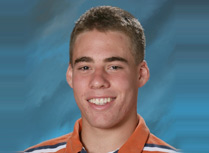 John (Billy) Walters
Arizona Lutheran Academy
Student of the Year Boy Finalist
Billy is not just a supporting role in the Drama Club, but also in his community. Countless hours volunteering for the Arrow columnshead Hospital, Big Brother Program, St. Marys Food Bank, and Atonement Lutheran Church shows why he encompasses qualities like citizenship and caring. Billy also excels in school with Highest Honors in academics for three years, and All-State Offensive Lineman as a senior for football in athletics. Participating in basketball and football all four seasons, football team captain, and Acolyte and Usher for his church once a month for three years demonstrate that Billy is loyal and driven in multiple fields, and has the power to achieve any goals he sets for himself.
Coach of the Year - 2008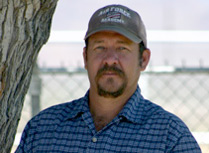 Casey Lewis
San Simon Unified School District #18
Coach of the Year Finalist
Casey Lewis has been a head coach for the past 18 years, a teacher for almost 20 years, and a leader all his life. He has given San Simon 1A State Champion titles in track and volleyball with multiple semi final appearances in regional and state tournaments. His dedication and passion for athletics doesnt stop there since he is also the head coach for the club volleyball team Borderline Peppers as well as track, volleyball and basketball at the junior high and the athletic direct at the high school. Caseys leadership and hard work is recognized by his teams, community, and school through numerous awards including Coach of the Year, 1A South Athletic Director of the year, and Whos Who Among American Teachers.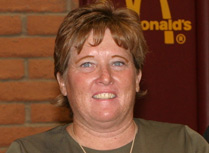 Carolyn Hernandez
Nogales High School
Coach of the Year Finalist
Coaching and teaching in Nogales for almost 30 years now, it is no wonder why many label Carolyn Hernandez as the Apache Pride. She has coached basketball, volleyball softball, and track and field during those years, but it is in stunt and cheer where she shines the most. Carolyn has earned her school multiple state championships for the 4A Varsity Co-ed Division Large and her teams have had numerous National and NCA Classic appearances during her coaching career. She also donates countless hours around her community through the Rio Rico Community clean up, Student Council Advisor and P.E. Department Chair. It is easy to see why Nogales High School named her their Head Coach of the Year in 2007.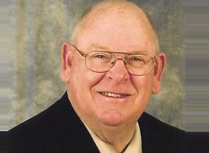 Don Petranovich
Winslow High School
Coach of the Year Finalist
Don Petranovich has spent the past 40 years coaching and teaching at Winslow High School. Don has been able to bring the school 7 Girls Basketball State Championships and 7 State Runner-Ups through his knowledge, strength and determination. He is a member of the Arizona Coaches Association and the 3A Conference President. His coaching skills have been recognized by many which is why he was elected to the Arizona Coaches Hall of Fame in 1993. The school and community place a lot of trust and respect in Don because of the honor hes brought them. The school named the gymnasium after him 2 years ago where you can still find him molding and educating young minds and hearts.
Administrator of the Year - 2008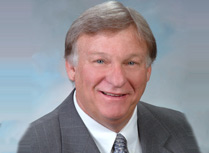 James N. Threadgill
Glendale Union High School District Office
Administrator of the Year Finalist
James Threadgill has been an outstanding administrator and citizen in the Glendale community for over 30 years now. He is currently the Assistant Superintendent of Operations and Athletics in the Glendale District, a two-time 4A Conference President, but has also been a teacher, coach, Dean of Students, Athletic Director and Principal in Glendale. Jamess character and hard work is reflected by his numerous awards and recognitions including 4A Skyline Athletic Director of the Year and Phoenix Roadrunners/Circle K Outstanding Educator. He also stays active in the Glendale community through his positions held on the AIAAA, 4A Wells Fargo Region Chairperson, Glendale Parks and Recreation, and even volunteered for the Glendale NFL Superbowl Transportation Logistical Team this year.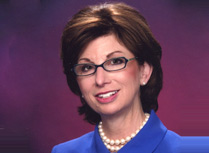 Connie Harris
Deer Valley Unified School District
Administrator of the Year Finalist
Connie Harris has dedicated her life to helping develop and educate thousands of students in Arizona for over 30 years. Her strength, knowledge, and ambition have been empowering her community on multiple levels. NASSPs Principal of the Year for Arizona, NCA Circle of Excellence Award, and Administrative Pride Award are just a few of the recognitions she has received during her career. Connie has been a teacher, Assistant Principal, Principal, and Director of School Operations across the valley but is currently the Assistant Superintendent of Educational Services in Deer Valley. Her leadership and enthusiasm will continue to impact the lives of students and her community for years to come.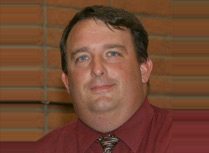 Timothy Colgate
Nogales High School
Administrator of the Year Finalist
It is amazing that Timothy Colgate has only been with the Nogales community for seven years when you see all the administrative, coaching and teaching programs he has implemented and followed. He has impacted the community on multiple levels starting as a Physical Education Teacher, to assistant coaching, and current position as Athletic Director. His motivation and hard work has sent 18 of his players to play college football and earned him 2007 Kino Region Athletic Administrator of the Year. Even with all this on his plate Tim still finds time to help shape the Nogales community through working as the 4A State Soccer Tournament Coordinator and Rio Rico Little League President.
Official of the Year - 2008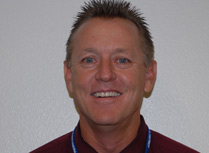 Doug King
City of Peoria
Official of the Year Finalist
Doug King has been an official for the Peoria community for over 20 years now. He has been an official for high school football, basketball, volleyball, and softball along with all levels of Pop Warner Football, JR College Basketball, and College D-I Basketball. He was Northwest Pop Warner Official of the Year in 2005 and 5A-1 State Championship Basketball Final Official for 2 seasons. Doug has been a committee chair/ volunteer for the Boy Scouts of America since 1997, a financial volunteer for the Golden Wheel Organization and an Arizona Committee Member for the NATSO disaster Relief Org for 5 years. Coaches, players and the community members all trust and respect him not only as an official, but as an individual.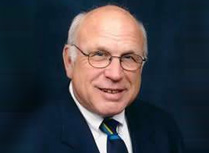 Bryce Seaman
City of Phoenix
Official of the Year Finalist
The longest serving State Director of Instruction for the United States Soccer Federation in the country, it is obvious that Bryce Seamans knowledge, judgment and character are well recognized. His passion and dedication are reflected by his numerous awards and accomplishments such as 2002s elected President of the board of the National Federation Officials Association and the Arizona Youth Soccer Hall of Fame. Bryce has also been a volunteer umpire in Little League for 22 years and a Charter Member for the National Association Sports Officials. He has been an official for high schools at all levels in soccer for 26 years and football for 46 years. His loyal service to his community, schools, and peers will forever be cherished by everyone.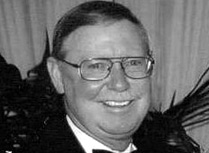 Ken Farmer
City of Ajo
Official of the Year Finalist
For the past 35 years Ken Farmer has been a leader through his teaching, directing, and officiating in the city of Ajo. He has been an official for all levels of high school football and basketball for 25 years and all levels of volleyball for 11. He was selected by his students and faculty for Teacher of the Year and 1A South Athletic Director of the Year. Ken helps give back to his community through volunteer work for numerous groups including Ajo Community Safety Council and Victor Salazar Scholarship Fund. As an official, and citizen, he has earned the respect from his community through his honest and fair work on and off the field.
Scholar-Athlete Participant of the Year - 2008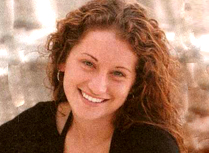 Aubri Carman
Mountain Pointe High School
4A-5A Scholar-Athletic Participant Finalist
Aubri has lettered in varsity soccer and cross country all four years and 3 years in track and field. Her leadership and skills are recognized by her teammates and coaches, which is why they voted her varsity team captain for cross country and soccer, as well as MVP for cross country twice. Aubri as helped earned her school and teams State Championships in 2005 for Cross Country and 2008 for Soccer, and was named 2nd Team All-Region Soccer 3 years. Graduating second in her class with a 4.0 GPA and President of the National Honors Society, Aubri also shines in the classroom.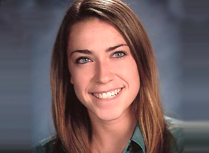 Chelsea Canepa
Xavier College Preparatory
4A-5A Scholar-Athletic Participant Finalist
A four year varsity soccer player, team captain 2 years, and #5 on her schools All-Time-Point List, Chelsea has no limits. She also ran varsity track 1 year and is the Desert Valley Region Champion in the 100m race. She was named MVP-Offense for Soccer by her team, Desert Valley Region Girls Soccer Player of the Year, and All-State 1st Team Forward all her senior year. Chelseas hard work continues in her academics with 2 years in the National Honors Society and Spanish Honor Society. She is planning to attend Duke University where she will participate in their soccer program and possibly study medical engineering or psychology.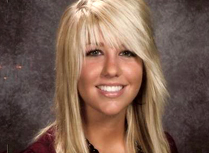 Mackenzie Roesti
Lake Havasu High School
4A-5A Scholar-Athletic Participant Finalist
Tennis team captain, Valedictorian of her graduating class, and Student Body President it is obvious that Mackenzies dedication and outstanding work is respected by all. She has played varsity tennis all four years along with varsity volleyball for two. Mackenzie has received multiple academic and athletic awards including 4A West Valley Region Tennis Champion and Player of the Year in 2007, The National Society of High School Scholars award in 2007, and Volleyball Defensive Player of the Year in 2007. She plans to study physiology and play tennis at the University of California at Los Angeles.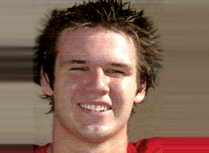 Bryan Berens
Brophy College Preparatory
4A-5A Scholar-Athletic Participant Finalist
Bryan has been on varsity football for 3 years leading his team as quarterback. His team spirit in noticed on the field and in the stands. Bryan is known for his school spirit from leading cheers at the soccer and basketball games to offering support and guidance to his fellow classmen. He accomplishments are not only numerous but diverse. He was named Desert Valley Region 1st Team Quarterback for two years, First Team All-State in 2007, a National Merit Commended Scholar, and Mr. S.H.E.P. Award Winner his freshmen year. With his passion for writing, Bryan hopes to study journalism and someday become a highly recognized journalist/screenwriter.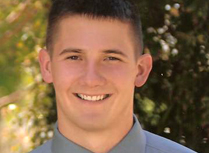 Corey Vaughan
Seton Catholic High School
4A-5A Scholar-Athletic Participant Finalist
Corey is a natural when it comes to athletics which is why he lettered in varsity track one year, varsity basketball for two, and varsity football three years. His team voted him team captain for three seasons in basketball and football for his dedication and discipline. That discipline carried into the classroom where he maintained a 4.0 GPA and was a three year member of the National Honors Society. Coreys continuous success in these areas has earned him recognitions like All Region 2nd Team in Basketball and a National Merit Finalist. He hopes to attend the University of California San Diego or California Lutheran to study bioengineering and participate in basketball or football.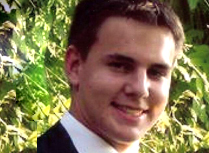 Christopher Veto
Hamilton High School
4A-5A Scholar-Athletic Participant Finalist
Dependable, motivated and passionate are just a few qualities that this student-athlete possesses. Chris has participated on his schools varsity wrestling team and varsity football which he helped earn a 5A DI State Championship title for football his junior year. He also has received many personal awards including 1st Team All Region Offensive Lineman. Chris is also a model student for his fellow students through National Honors Society and Link Crew, both in which he is President. His bright future will continue at Georgetown University where he plans to play for their football program and study political science.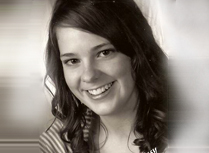 Melissa Gifford
Pusch Ridge Christian Academy
1A-3A Scholar-Athlete Participant Finalist
It is amazing that Melissa has the ability to remain humble with all of her personal athletic accomplishments. She is a four year varsity basketball and volleyball player named Varsity Player of the Year and 1st Team All Region in volleyball. Melissa also ran varsity track for two seasons where she placed 1st in Long Jump for Region her junior year. Her compassion and integrity is respected by her peers, coaches, and educators alike. Melissa also dazzles us in with her academics being a 3 years National Honors Society Member and graduating 3rd in her class.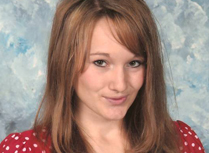 Cassie Pugh
Joseph City High School
1A-3A Scholar-Athlete Participant Finalist
Cassie has not only been a varsity athlete in softball, basketball, volleyball, and dance team, but a team captain in each of these sports as well. Her hard work and strong ethics have helped her earn her school 1A State Championships in Softball and Volleyball. Student Council representative, participant in her schools spring plays, Stage Band member and much more, Cassie has no limits. She will graduate as her class Valedictorian and attend the Honors Program at Northern Arizona University for nursing. Recognized by her school as a true example of good character, its no doubt we can expect greatness in Cassies future.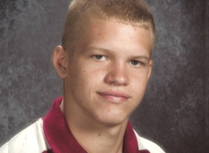 Phillip Bullington
Benson High School
1A-3A Scholar-Athlete Participant Finalist
Phillip is a big fish in a little pond earning varsity letters in wrestling, football, track and field, and golf. He was voted varsity Team MVP, Team Captain, and 2nd Team All-State in both football and wrestling. He is recognized as a reliable, well-rounded individual that exceeds expectations on and off the field. His competitive but ethical nature is reflected in Phillips academics with his involvement in programs like the Academic Decathlon and Future Business Leaders of America. His success will continue to grow columns at Chadron State College where he plans to wrestle and study architectural engineering.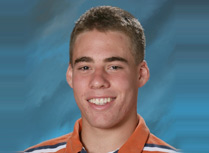 John Walters
Arizona Lutheran Academy
1A-3A Scholar-Athlete Participant Finalist
A true competitor in all aspects of life, it is no wonder why Billy has been recognized again and again for his accomplishments. His exceptional athletic abilities in football and basketball are respected by all. He lettered all four years in both sports, voted Senior Football Team Captain, and All-State Offensive Lineman. Graduating as Valedictorian, he has also impressed us with his academics. Billy plans to continue his education at Carnegie Mellon University with an interest in engineering. His outstanding morals and values as a young adult will take him far.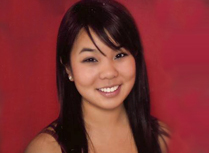 Nicole Tin-Lok Jiam
Desert Vista High School
4A-5A Scholar-Activity Participant Finalist
Nicole has two passions in her life, music and debate. She has been a member of Desert Vistas Chamber and Symphony Orchestras playing the viola and violin since her freshmen year. Nicole has also been a member of her schools Speech and Debate team for three years with multiple awards including 1st Place in 2005 in the Jack Howe Long Beach Forensic National Tournament Novice Policy Debate. Her leadership skills are shown through her involvement with her school and community programs such as President of HOSA and Desert Vistas Orchestra Council. After graduating as her class Valedictorian in May she will attend the University of Arizona.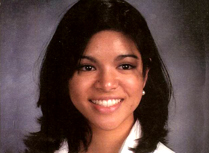 Isabelle Wijangco
Xavier College Preparatory
4A-5A Scholar-Activity Participant Finalist
When you explore the daily schedule of Isabelle the words that come to mind are rigorous and generous. She has been participating in numerous extracurricular and academic activities at her school every year such as Xavier Honor Choir, Academic Decathlon, and Mu Alpha Mathematics Honor Society. Her leadership and energetic spirit can be seen through her involvement in Student Council and Presidents Council. Isabelle has also been dedicating hundreds of hours for the past two years at her internship with the Barrow columns Neurological Institute Neuro-Oncology Research Laboratory where she works alongside Dr. Adrienne C. Scheck conducting research on brain cancer.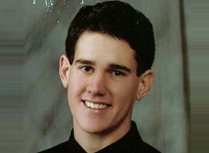 Michael Malpiedi
Seton Catholic High School
4A-5A Scholar-Activity Participant Finalist
Michael is no stranger to the phrase, lights, cameraaction. He has had roles in multiple schools plays including Bye Bye Birdie and played bass guitar in the musical Godspell. A French Club member, Speech and Debate participant, and National Merit Finalist, Michael exemplifies enthusiasm and dedication for his academics as well. He is an ideal model of a well-rounded student for his school being a four year football player, a member of the Seton Orchestra and a campus Student Ambassador. His energetic and social personality has been recognized by so many.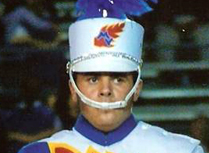 Anthony Clutter
Moon Valley High School
4A-5A Scholar-Activity Participant Finalist
Anthony has been a member of the Moon Valley Marching Band all four years and is a percussion co-section leader. He is also talented in other areas such as athletics and academics. An Academic Decathlon participant, Science and Engineering Club member, Valedictorian with varsity letters for soccer and track, Anthony has achieved success in many activities. His peers and faculty describe him as having great poise and motivation. With his special interest in math and science, Anthony plans on studying engineering at the University of Arizona.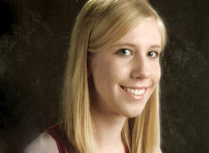 Danielle Bäck
Tempe Preparatory Academy
1A-3A Scholar-Activity Participant Finalist
If you ever need a motivated and honest speaker, then Danielle is your girl. She has been on the speech and debate team for two years, and as co-captain lead assisted her team in their two time 1-3A State Championships. Competing in what some consider the most difficult speaking events, Danielle never loses focus on the task at hand. Her speaking talent has earned her multiple honors including 2nd at Winter Trophy for Extemporaneous Speaking. She is also a 2008 Flinn Finalist and a peer tutor at her school. Danielle plans on attending Yale to study journalism where she will continue to make her mark on society.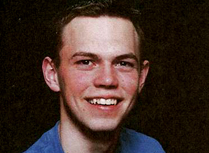 Wade Crossman
Blue Ridge High School
1A-3A Scholar-Activity Participant Finalist
Originality is hard to come by these days, but it is something that Wade does not lack. His numerous skills have earned him nothing but respect on stage and in life. President of his schools choir, a Student Ambassador, Physics Club member, Wade represents what it takes to be a leader. His inspirational speaking abilities are recognized through his awards including State Champion in Duo Interpretation. Wades passion of the theater is taking him to the New York University where he plans to earn a career in playwright.