AIAONLINE.ORG :: EVERYDAY HEROES 2009
AIA Student of the Year Girl - 2009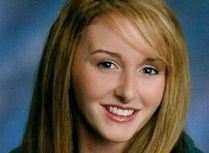 Kelly Murphy
Mountain Ridge High School
Student of the Year Girl Finalist
Student Body President of her class 3 years in a row columns, class rank 1 of 571, and a 4.66 GPA are just a few of the many highlights of Kelly's high school career.  She has been a part of the Basketball and Volleyball teams from her Freshman to Senior year and in her spare time she contributes to the community by volunteering at Westside Food Bank, many hospitals in the valley and United Blood Services. Kelly has shone as one of the leaders of her Volleyball team through her work ethic during practices, encouragement to her teammates, and her ability to lead by example.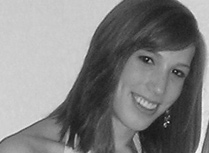 Alison Goulder
Xavier College Preparatory
Student of the Year Girl Finalist
Alison has lived her life by the phrase "Respect is not given; you have to earn it".  She has been involved in numerous clubs, and has been a part of the National Honor Society from 2007-2009.  It's no wonder that Alison was recognized by her peers to be nominated, she has a stellar record of service, athletic participation, and academic excellence that compels others to excel in life as well. Alison founded a national organization, Operation Grateful (2004) which helps collect and distribute Beanie Babies to the children of soldiers that are stationed in Iraq.  Her goal in life is to become a medical doctor. Alison has a beautiful personality, she is thoughtful, self-directed and trustworthy.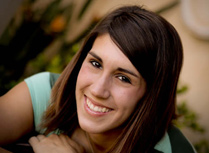 Jamie Kottcamp
Queen Creek High School
Student of the Year Girl Finalist
Logging over 1,000 hours of community service, Jamie has still managed to show her devotion as the team captain of the Volleyball, Basketball, and Softball teams at Queen Creek High School.  She has spent quality time volunteering at her church and serving as a camp counselor at a K-9 Basketball camp.  Jamie has been enrolled in honors classes throughout her whole high school career and competed at the varsity level in three different sports.  She is a strong believer in genuinely caring about her teammates and coaches and she is a strong advocate for being actively involved in her community.  Kottcamp is in the top three percent of her class with a 4.2 grade-point average.  It's safe to say that Jamie excels both inside and outside the classroom.  
Student of the Year Boy - 2009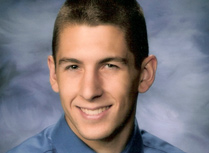 JamesBond Robinson
Paradise Valley High School
Student of the Year Boy Finalist
Bond, JamesBond has excelled at everything from the sports hes captained to the fellow students he has tutored. He has been the coordinator for blood drives, a Football camp counselor, and for 12 years hes helped out at the Life Care Center, selflessly volunteering his time. John McCain himself nominated JamesBond to the U.S. Military Academy, recognizing his caliber and potential. His superior academic record has not gone unnoticed as he has maintained a 4.0 grade-point average and an outstanding perfect attendance record four years in a row columns. Bond is an exceptional role model for our community, schools, and our athletic programs.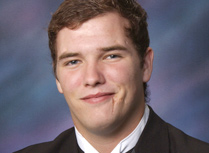 Fletcher Hunt
Ironwood High School
Student of the Year Boy Finalist
Multi-talented is an understatement for Fletcher who has been involved in many school performances alongside being a team player for the Football and Wrestling teams. Its Fletchers responsible, polite, disciplined, and intelligent characteristics that set him apart from the pack. He is proficient athletically, academically, in the arts, spiritually, as well as a hard working young man. He has been involved in Theater, Young Life, Film Club, Concert Choir and thats only to name a few. In school, athletics, on stage, and in his community, Fletcher is among the rarest and most motivated of teenagers, being resourceful and responsible well beyond his years.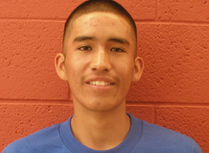 Xavier Hardy
Many Farms High School
Student of the Year Boy Finalist
 A successful student, responsible citizen, and a talented athlete and role model for his community, Xavier is someone fellow students can look up to.  He demonstrates leadership in academics as well as when he is part of the Baseball and Basketball team.  All four years of high school Xavier has been elected as Class Officer.  He has also been involved in Lettermen's Club and the Student Government Association.  Logging over hundreds of hours of community service shows us Xavier's true moral integrity and selflessness. 
Scholar-Athlete Participant of the Year - 2009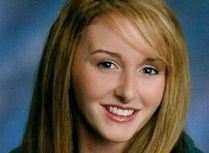 Kelly Murphy
Mountain RidgeHigh School
4A-5A Scholar-Athlete Participant Finalist
Class rank 1 of 571, weighted GPA of 4.66 and Kelly still manages to make time to participate on the Basketball and Volleyball teams. She is multifaceted and able to handle a great deal of commitments with poise and efficiency. Not only is Kelly able to balance and juggle her studies, activities, sports, work and volunteering, she does it with confidence and cheerfulness. Her grades are stellar and have earned her numerous awards throughout her high school career. She goes out of her way to show school spirit and encourages other students to follow her lead. Pursuing Victory with Honor is seen in everything Kelly does.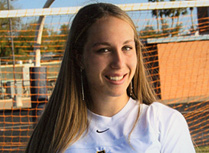 Skye Schultz
Flowing Wells High School
4A-5A Scholar-Athlete Participant Finalist
Skye is a former four-sport athlete for soccer, track, baseball, and basketball. She is number one in her class and in addition to her academic and athletic excellence she participates in many volunteer activities that include youth soccer coaching, NHS blood drives, and science projects for the University of Arizona. Skye demonstrates integrity, fair play and good sportsmanship on and off the field. Besides her incredible athletic talent she has maintained a perfect 4.0 GPA while taking many Advanced Placement and Honors classes.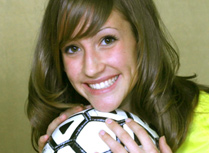 Jocelyn West
Mohave High School
4A-5A Scholar-Athlete Participant Finalist
Todays intelligent, hard-working, well-trained youth are tomorrow columnss best leaders and Jocelyn posses all of these strong qualities. She is a tremendous young woman who has been blessed with many talents and abilities. She is a top student and a top athlete with impeccable character, and an intense desire to elevate herself as well as those around her. Jocelyn and the Interact club donate their time to serve the mentally handicapped children in our community. As an athlete in volleyball, soccer, and track, Jocelyn has excelled in all facets of athletics. On top of being ranked number one in her class, Jocelyn has volunteered approximately 180 hours for a wide variety of organizations.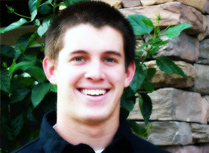 Cole Pembroke
Desert Vista High School
4A-5A Scholar-Athlete Participant Finalist
Polite, confident, funny and energetic Cole lights up any room just by entering it. Cole has been a starter on the varsity baseball team since his freshman year. He has seven combined varsity letters in his high school career in football and baseball and was selected captain by his teammates. He works every year to help teach severely disabled students how to play baseball, and helps instruct baseball clinics for local junior high and elementary school kids. Cole is currently taking the two highest math courses that are offered and has willingly expressed his interest in sports medicine and engineering. His commitment to academics is a reflection of his success in his Honors and AP courses. As a result of his athletic and academic success, Cole will be playing football for Dartmouth next year.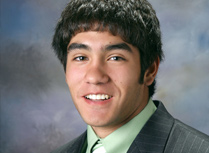 Alejandro Salas
Mountain View Mesa High School
4A-5A Scholar-Athlete Participant Finalist
Every once in a while a young individual comes along who will make an educator or coach realize that excellence is the level at which we want all student/athletes to achieve and Alejandro Alex is one of those individuals. He has been a part of the varsity football program since his sophomore year. He is enrolled in AP classes and is also a National Hispanic Scholar. He volunteers his time to tutor fellow students in the subject area of math and has also given of his time to the Save A Family organization. When asked, what impact do you hope you left at Mountain View? He stated, I hope I have been a good role model for underclassman and given little elementary Toros the inspiration that they can accomplish what they set their minds to.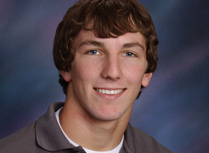 Austin Swerdfeger
Deer Valley High School
4A-5A Scholar-Athlete Participant Finalist
Football quarterback, state champion wrestler, and a varsity volleyball player might make you think that Austin is just athletically talented but if you look closer you will find a good student not just interested in his grade point average but also dedicated to learning and grow columnsing intellectually. He has maintained a cumulative 4.0 grade point average and is ranked number twelve in his graduating class, while participating in three sports a year. Austin Pearce is a member of the physics and math clubs and for the past three years he has been a mentor for freshmen students. Last year when Deer Valley had three students killed in a bus accident, Pearce selflessly led a fundraising effort to help the students families.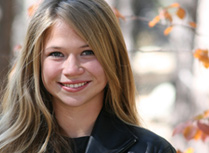 Farris Gillman
Northland Preparatory Academy
1A-3A Scholar-Athlete Participant Finalist
Farris has participated in athletics since 1991 and was named team captain of the varsity basketball team this year. Her high school transcript reflects a commitment to excellence through a rigorous curriculum. Away from the classroom, Ms. Gillman has been recognized for her service to the community. Farris is a young woman with character of the highest quality, intelligence and academic capabilities. She has been a strong member of many teams, including track and basketball, but her main passion and area where she shines is soccer. She most graciously emanates respect and fairness on all field of play.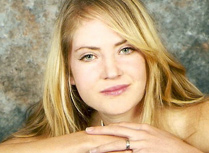 Jessica Rydberg
Blue Ridge High School
1A-3A Scholar-Athlete Participant Finalist
Jessica Rydberg has an intrinsic aptitude to succeed in all her endeavors; academics, sports, leadership, extra curricular activities, social skills, and community service. She excels in all subjects, but math and science are her natural strengths. She is ranked in the top 1% of her class, has a 4.0 un-weighted GPA, and will complete fourteen honor/AP classes, four in her senior year. She has participated in both varsity Cross Country and Track & Field. Jessica is an individual who you can always count on to strive towards achieving excellence in athletics and academics. Her commitment to academic excellence is a reflection of her great intelligence, hard-work, and dedication. She has volunteered countless hours as a coach for youth sports and Special Olympics.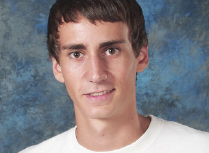 Hans Hesse
Blue Ridge High School
1A-3A Scholar-Athlete Participant Finalist
Academics, music, athletics and extra-curricular activities are all a part of Hans many talents. He will earn a rigorous honors diploma with fourteen honor/AP classes, five in his senior year (only eight are required), has a 3.983 un-weighted GPA, is ranked in the top 2% of his class, and has been on the honor roll thirteen times so far. Hans has been a varsity soccer player and track athlete, participated in Academic Decathlon, orchestra, FBLA, physics club, ski club and is a member of the National Honor Society. His list of academic and athletic accomplishments and his involvements in community service is extensive; yet he never complains and is always upbeat. In all aspects Hans is intrinsically committed to giving his best in all of his endeavors.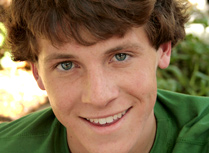 Cory Kirk
Pusch Ridge Christian Academy
1A-3A Scholar-Athlete Participant Finalist
Cory has taken the rigorous academic route of honors and advanced placement courses and he is presently ranked in the top ten of his class. He led the PRCA Cross Country team through the example of his work ethic, his encouragement of the other team members, and his ability to rally the team towards the goal of personal and team excellence. Corys motivation for excellence comes from his personal faith which has convicted him to do all things to the very best of his ability, using the gift and time he is given and doing so in humility. After high school Cory will be attending the United State Military Academy at West Point. He desires to serve our country by becoming an officer in the United States Army.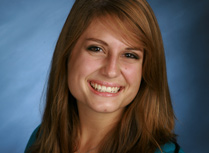 Kelly Berger
Xavier College Preparatory
4A-5A Scholar-Activity Participant Finalist
From choir to theater, from National Honor Society to tutoring, Kelly lives and breathes activities. With her gift of a beautiful voice and tremendous skill at the piano, she has excelled at Xavier. Kelly, a National Honors Society three-year member, tutors students at Xavier and at her church, volunteering hundreds of hours to help others learn and become better students. Kelly Bergers focus throughout high school has included significant hours of community service as well as involvement in drama and musical productions. Whether traveling to New Orleans to rebuild devastated areas or singing at local nursing homes, she manages to use her talents for the good of others.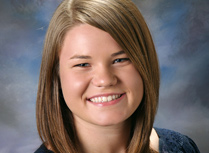 Holly Vins
Mountain View Mesa High School
4A-5A Scholar-Activity Participant Finalist
Holly holds an impressive rank of fourth over all in a class of over 770 students. She excels in the classroom along with being involved in campus activities and in her community. Hollys activities range from National Honor Society club president to Mountain Views swim team. One of the more prestigious activities Holly is involved in is the Symphony Orchestra. Holly has been deeply involved with the New Global Citizens where she has actively fundraised and organized activities to help under developed countries. Her life focus is to study Global Health and do research in disease control on an international level.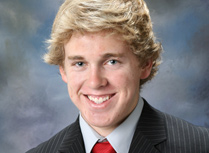 Andrew Donald
Mountain View Mesa High School
4A-5A Scholar-Activity Participant Finalist
Andrew has proven to be a student of exceptional talent.  He has performed as the concertmaster of the Mountain View Symphony Orchestra since his arrival as a sophomore and, due to his involvement with the marching band, performs in the Chamber Orchestra each spring semester.  In addition to Andrew's exceptional technical ability, he possesses an intuitive musical sense and maturity usually seen in older and much more seasoned performers.  He possesses the right combination of talent, intelligence and personality to bring him success in anything he is striving to achieve.  Andrew is currently an active member of National Honor Society as well as currently taking a leadership role in the New Global Citizens club on campus.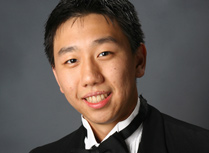 Andrew Ma
Desert Vista High School
4A-5A Scholar-Activity Participant Finalist
Andrew Ma is an outstanding Honors and activities student.  He holds leadership positions in the Desert Vista High School Orchestra, Phoenix Youth Symphony Orchestra, Health Occupations Students of America, the Science Club, and Adjudicates for the Academic Decathlon.  In addition to his Advanced Placement and Honors classes, he manages to tutor students in math, physics, and chemistry for the DVHS National Honor Society.  Andrew gives hundreds of hours to community service activities.  He is personable, creative, and a very humble young man who is dependable and possesses strong leadership skills.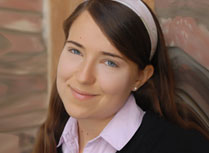 Amalia Skilton
Tempe Preparatory Academy
1A-3A Scholar-Activity Participant Finalist
Number one in a class of fifty students with a 4.0 grade point average, Amalia strives for success.  Her study of Latin beyond Latin IV, the highest level offered at Tempe Prep, enabled her to receive the Gold Medal, Summa Cum Laude, in the National Latin V exam.  Amalia's excellence as a long-distance runner in track has helped Tempe Prep sustain their girls' track and field team as Arizona State champions two years in a row columns.  Tempe Prep does not have a single AP course, yet Amalia decided to become a National AP Scholar, and accomplished that by taking 8 AP exams at the end of her junior year, scoring six 5's and two 4's.  Amalia has also been a peer tutor throughout high school.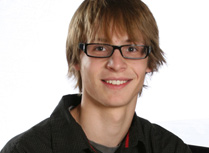 William Unkefer
Arizona Lutheran Academy
1A-3A Scholar-Activity Participant Finalist
The art of music is what drives Williams dedication to practicing, learning new skills and encouraging others. He has used his musical skills in many ways: participating in the select A Capella choir, singing solos at concerts, participating in the Solo/Ensemble competition and Regional Choral Auditions, holding major roles in school musicals, participating in summer music camps and ultimately receiving a music scholarship to college. While keeping such an active schedule, William has chosen to participate in athletics, trying both golf and soccer. Still, he maintains a 3.9 GPA, placing among the top five students in his class.
Coach of the Year - 2009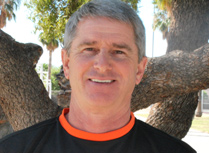 David Vibber
Corona del Sol Preparatory
Coach of the Year Finalist
Coach Vibber has dedicated 30+ years of his life as a teacher, coach, leader, mentor, and friend of an entire school community.  He has spent 34 years of his life coaching varsity sports such as Wrestling, Football and Track.  Over the years he has volunteered for Cub Scouts, Girl Scouts, Boy Scouts, Habitat for Humanity, Tempe Sister Cities, Fellowship of Christian Athletes and Water Safety Days.  Dave Vibber is a man who has given all of his professional and personal life to children.  He always instills common sense, safety and fairness upon his student athletes.  Coach Vibber's wrestlers won the State 5A I Team and Individual Championships for the 2008-2009 season making it the first state wrestling championship in Corona del Sol history.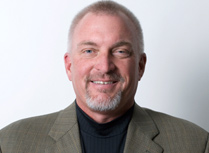 Paul Baranowski
St. Gregory College Preparatory
Coach of the Year Finalist
Coach Baranowski is known for his outstanding coaching achievements and for the positive impact that he has had on every player that has entered his program of 25 years of high school coaching. He has coached Varsity Basketball, Softball, Tennis and Football. This is not just a coach, but a father figure and friend to player, non-player and anyone in need of assistance. His work ethic and dedication to both the school and teams he has coached is tremendous. The kids respect him and listen to him in every aspect of life from sports to their studies. Paul prides himself as a disciplined coach who is fair and extremely caring, putting his concern for the welfare of his student athletes before himself.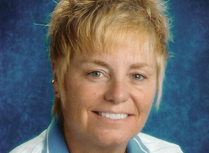 Linda Lamb
Benson High School
Coach of the Year Finalist
People that have known Coach Lamb for years consider her a person of immense commitment, integrity and passion for her students and school.  She has a genuine concern for everyone around her, whether it is a school issue or a community issue.  She has been the driving force and inspiration behind many clothing and toy drives, donating her time and energy to help others in need.  Linda has had 32 years of experience as a Softball, Track & Field, Volleyball and Basketball Coach.  She is one of the most committed and involved educators, accepting nearly every possible challenge within the athletic and academic arenas. 
Administrator of the Year - 2009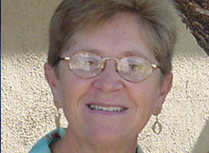 Dr. Sheila Baize
Tucson Unified School District
Administrator of the Year Finalist
With over 24 years of experience Dr. Baize has been an Assistant Principal, Softball and Girls Basketball Coach, and a Director of Interscholastic Activities.  She also works with the arts as well as noncompetitive sports such as cheerleading, band and spirit-lines.  Dr. Baize is passionate about our youth and has spent her professional career allowing our youth to enjoy sports and the arts by helping them become the next generation of well rounded individuals.  Baize has kept the TUSD's athletic program afloat since July 1985 with unparalleled commitment and underappreciated expertise.  Among her professional awards, she has received the National Interscholastic Athletic Administrators Association State Award of Merit and the AIAAA 5A Conference Athletic Director of the Year Award.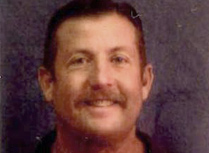 Mark Cisterna
Gilbert Public Schools
Administrator of the Year Finalist
Mr. Cisterna has dedicated his life to athletics, whether playing sports in high school and college, to coaching at the high school level. He has been a coach and administrator for the past 30 years. He serves as the 5A Fiesta Region chair on the 5A Executive Committee. Mr. Cisterna has made a name for himself not only within the high school athletic arena but also the professional world with previous athletes playing at the professional level during his tenure.  Most importantly, he is extremely devoted to his family, his career and his community.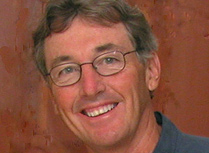 John Pierce
Horizon High School
Administrator of the Year Finalist
Mr. Pierce has exemplified the qualities of an outstanding administrator with commitment to high standards in athletics.  He continues to promote the qualities of respect, fairness and responsibility by modeling those characteristics in every opportunity.  John has had 30 years of experience as a teacher, coach and athletic director.  He has always focused on grow columnsth and improvement in athletics, and is a man of ethics.  Through his mentorship of coaches, counseling of athletes and leadership of the high school program, Mr. Pierce has set the example for a quality, scholar-athlete experience.  Many have found John to be the epitome of dedication and humanity. 
Official of the Year - 2009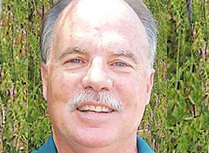 Daniel Reynolds
Offiical of the Year Finalist
Dan Reynolds has spent over 40 years as a fellow Track & Field Official, retired coach and retired administrator/athletic director.  One of the amazing things about Mr. Reynolds is that he treats everyone with equal and enormous respect.   Not only does he stress the fair and honest competition and the responsibility students have in sports, he always includes the classroom and learning when talking to student-athletes.  He has a true passion for sports, especially Track & Field and Cross Country.  Daniel makes sure that the experience for both young men and young women of all AIA sports is immeasurable and extraordinary.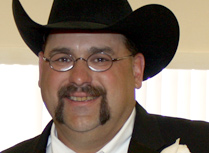 Mike Gillespie
Official of the Year Finalist
"A guiding light" is one of the terms used that exemplifies how caring and respectful Mike is for all individuals.  He has officiated high school Football, Baseball, Volleyball and Soccer for the past seven years, and serves as the AIA Area Commissioner.  He has been both President and Assistant District Administrator for the Flagstaff Little League while also serving as a volunteer coach.  Mike has served 23 years with the Flagstaff Fire Department as both a Captain and a Paramedic alongside volunteering his services to the Arizona Wildfire Academy.    He is highly efficient and pays attention to details, making sure all changes and schedules are correct.  Mike is a family man, always taking time to assist and reach out to others.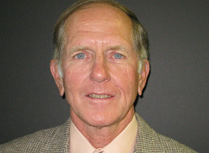 James Burgess
Official of the Year Finalist
1980 marks the year when James first became a High School referee.  He spent 3 years volunteering as an Officials Liason to assign and instruct.  Jim Burgess is a soccer official who is respected by coaches, students, and fellow officials because of his fairness in dealing with situations both on and off the soccer field.  He gives of his valuable time to hold training classes for the officials, assign games, and answer soccer rules questions.  He demonstrates responsibility and trustworthiness by providing oversight of the entire soccer officiating program for the AIA.  His love for the game is apparent in the amazing job he does and his willingness to give back to the young athletes of Arizona.