Latest Features/Blogs
AIA PRESS CENTER
AIA Champions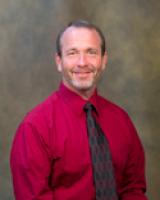 Darrell Stangle
Williams Field High School / Higley USD
4A-6A Administrator or the Year Recipient
Darrell Stangle graduated from Kansas State University with a BS in Broadcast Journalism. After two years working in television, Darrell moved to Arizona and made the career switch to education, earning his Master's Degree in Educational Leadership from Northern Arizona University. He began his career teaching at St. Theresa Catholic, while coaching baseball at Arcadia High School. Three years later Darrell moved to the Arizona Boy's Ranch where he taught U.S. History and coached Track and Field for two years, winning back-to-back State Championships. Mr. Stangle moved to Gilbert Public Schools where he spent 17 years combined as a teacher and coach at Mesquite High School and the Athletic Director at Desert Ridge High School. Darrell has served as the Athletic Director and Assistant Principal at Williams Field High School for the last 5 years.
As a member of the AIAAA for the past 17 years, Darrell has completed numerous and invaluable Leadership Training courses to further his personal and professional development. He has served as a Region Chairman and has been recognized several times as Region Athletic Director of the Year. He has enjoyed directing many invitational, regional and state tournaments.
Darrell has been a dedicated servant leader and advocate for student athletes and coaches throughout Arizona. His goal was to model and instill the pillars of Dedication, Ownership, Mental Toughness, Integrity, Never Giving Up, Accountability, Trustworthiness, Expecting to win, And Selflessness. His love for athletics and his community, and his desire to see students grow and strive to become a better version of themselves, has consistently been at the core of his life's work as a coach and educator.
AIA TODAY
2022-2024 Reclassification
Timeline for the 2022-2024 Conference/Region Reclassification
Events for the week of July 19, 2021
Monday, July 19, 2021
New Football Ofcls Mtg (Brd Rm) - 6:00 pm - 8:00 pm
AIA QUICK LINKS