Latest Features/Blogs
AIA PRESS CENTER
AIA Champions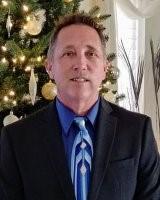 Rob McKinley
Gary L. Whelchel Officials Award
Rob McKinley moved to Arizona in 1999 with his wife Joan McKinley. They moved from Iowa with their loyal dog Cocoa and have never looked back as they do not miss the humidity or the cold weather.
Rob played sports at Centerville High School in Iowa and lettered in Basketball, Football, Baseball and Track. He was an All-Conference and All State selection in baseball during his Junior and Senior years in High School. Out of high School he enlisted in the United States Army and spent the next 3 years at West Fort Hood Texas. During his time in the military Rob earned 2 Army Achievement Medals and the Army Service Medal for his outstanding service.
After the military Rob enrolled at the University of Iowa and studied Biology with a concentration in mathematics. After graduating the University of Iowa, Rob married his longtime girlfriend Joan and they have been happily married for 27 years.
In 2006 Rob started officiating Baseball for AIA and subsequently Football & Basketball. He has worked multiple State Championships in Baseball and Football. Rob was the 2010 AIA Baseball Official of the Year. He also has worked the D1 Junior College Baseball World Series twice and currently works in the Pac 12, Big West, Mountain West and WAC conferences. He was selected to work the WAC Championship in 2018, 2019 and 2020.
Rob has served AIA in the capacity of Baseball Lead for about 8 years and currently sits on the AIA Sports Leadership Committee and as well the NFHS Baseball Rules Committee. He enjoys and is passionate about serving his fellow Sports Officials and hopes to continue well into the future.
AIA TODAY
2022 Football Placements
Appeals for football conference placements have concluded
Football Conference Placement Appeal Results - Fall 2022
Conferences will now set regions and they will be posted between now and Tuesday, Jan. 25. Schools will have until Tuesday, Feb. 8 to appeal their region placement using Form 8.4 to the AIA Executive Board, which will hear the appeals on Tuesday, Feb. 22.
11-man Football Conference Placements (3A, 5A Regions Released)
8-man Football Conference Placement
2022-2024 Reclassification
Conference/Region Placements
Placements by Sport
Timeline for the 2022-2024 Conference/Region Reclassification
Events for the week of January 17, 2022
Monday, January 17, 2022
Holiday - AIA Office Closed
Tuesday, January 18, 2022
Executive Board Meeting - 8:30 am - 2:00 pm
AIA Sball Ofcls Training (Brd Rm) - 6:00 pm - 8:30 pm
Wednesday, January 19, 2022
SLAC - 9:00 am - 1:00 pm
Thursday, January 20, 2022
AIA Sball Ofcls Mtg (Brd Rm) - 6:00 pm - 8:30 pm
AIA QUICK LINKS